OUR MISSION
SPREADING THE LOVE FOR NIGERIAN CUISINE STARTING WITH OUR RICE AND SAUCES.
OUR BRAND
WE ARE TAKING YOU ON A CULINARY JOURNEY THROUGH WEST AFRICAN CUISINE.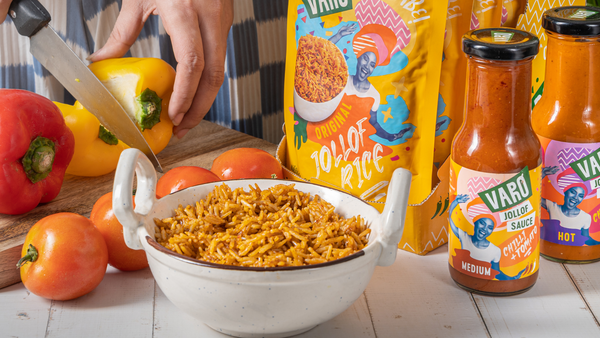 OUR PRODUCTS
GREAT CARE HAS BEEN TAKEN TO TRANSLATE TRADITIONAL RECIPES INTO SPICY PRODUCTS, FLAVOURSOME, CONVENIENT, VERSATILE AND FREE FROM PRESERVATIVES AND OTHER NASTIES
JOLLERITA PIZZA
Our Jollerita Pizza brings together two of our favourite things - Jollof Sauce and Pizza - a spicy twist that will le...