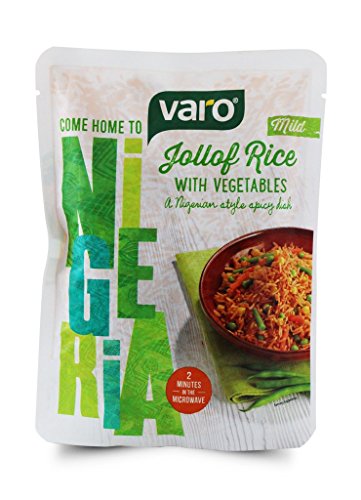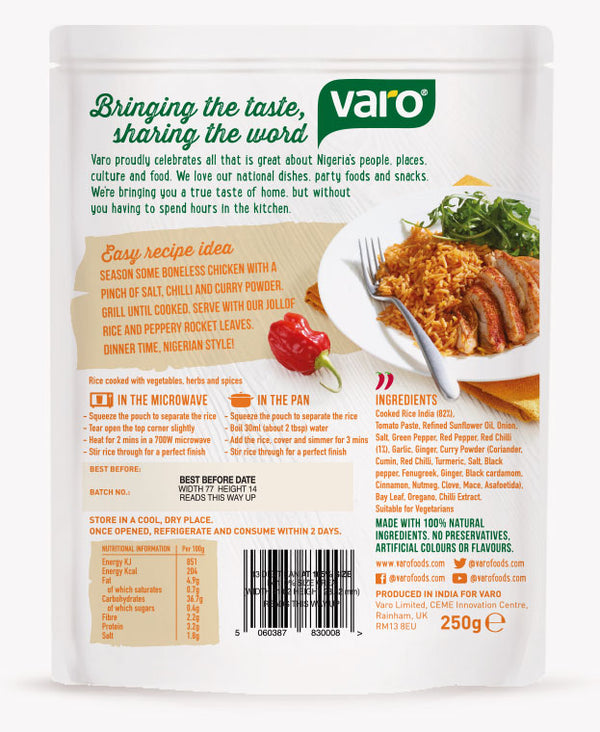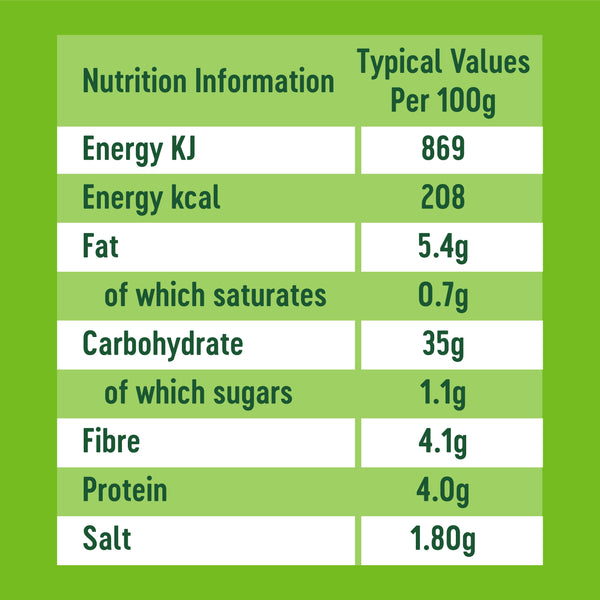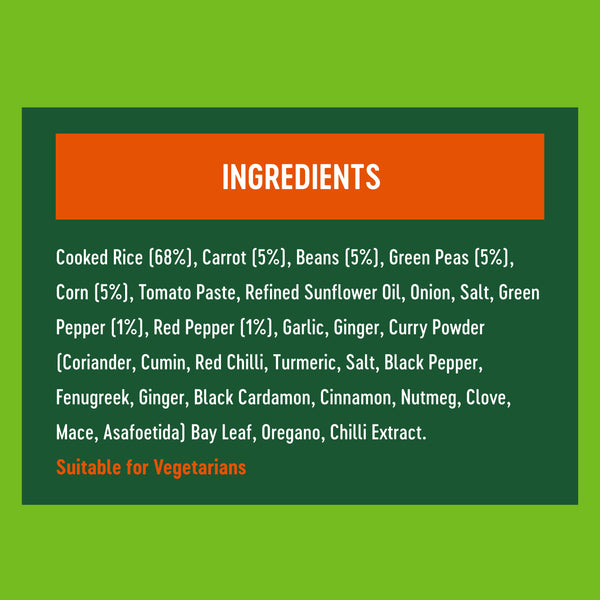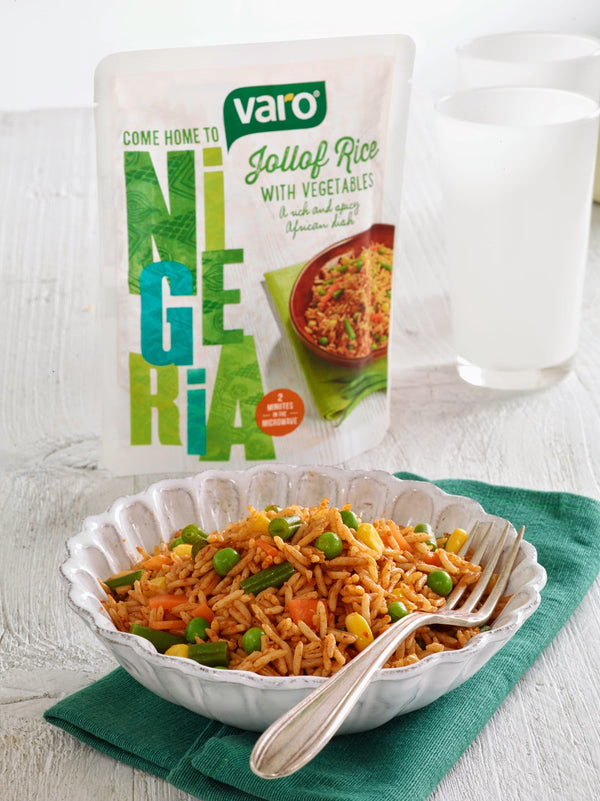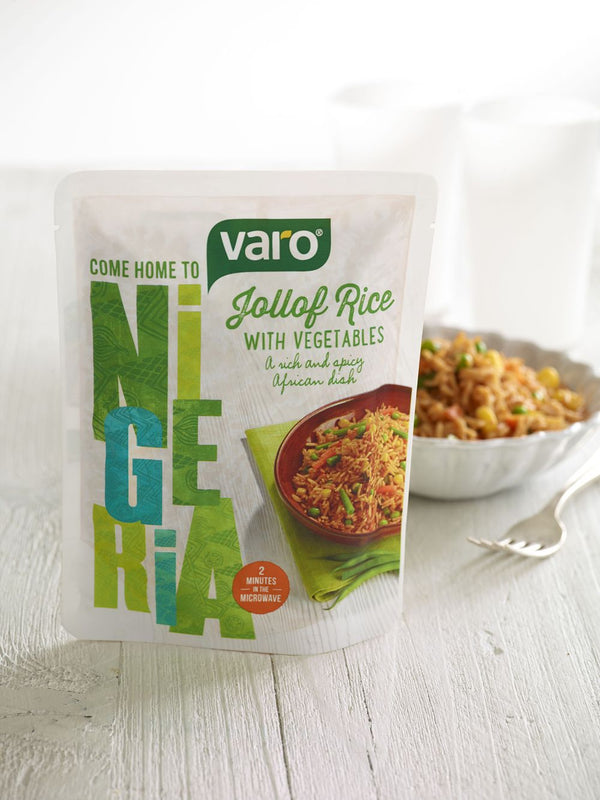 Jollof Rice Pack of 6 – Jollof Vegetable Rice – Microwave Rice Ready in 2 Minutes – 6 x 250g Packs of Mild Veg Rice by Varo
Microwave Jollof Rice Served with Tasty and Nutritious Vegetables
TRADITIONAL NIGERIAN JOLLOF RICE – cooked to perfection in a mildly spiced, traditional Nigerian tomato sauce, this veg rice encompasses the taste of Africa, right here in your kitchen at home! Convenient and packed with flavour, this Nigerian jollof rice is the perfect accompaniment to your main meal, or add chicken or plantain for a nutritiously balanced, delicious lunch or dinner
CONVENIENT JOLLOF MICROWAVE RICE – this jollof rice is supplied in easy to use, convenient pouches which can be microwaved in just 2 minutes! If you prefer to use a saucepan, simply reheat for 4 minutes and you are ready to tuck into the taste of Nigeria! Our vegetable rice is the perfect solution for a quick, tasty meal after work, or for students who are craving a taste of home!
JOLLOF RICE SERVING SUGGESTION – our Jollof veg rice can be enjoyed in so many ways. Pop open a pack as a quick afternoon snack, place alongside your main meal as a tasty side dish or add some shredded pork or chicken to the veg rice for a filling, flavour full main dish enjoyed as part of your everyday diet or for serving at special occasions with family and friends
SUITABLE FOR VEGETARIANS – free from any preservatives or artificial colours, our veg rice contains fluffy, jollof rice and a selection of delicious vegetables including carrots and peas. Suitable for vegetarians, this is a convenient, quick, microwave rice that does not compromise on taste, perfectly balancing both texture and flavour PACK
INFORMATION – included in your purchase you will receive 6 x 250g pouches of nutritious, flavour-packed, Varo mild vegetable rice. Each pouch is microwaveable and contains 2 jollof rice servings per pack 
Ingredients list
Each pouch of vegetable jollof rice contains: Cooked Rice (68%) Carrot (5%) Beans (5%) Green Peas (5%) Tomato Paste Refined Sunflower Oil Onion Salt Green Pepper (1%) Red Pepper (1%) Garlic Ginger Curry Powder (Coriander, Cumin, Red Chilli, Turmeric Salt, Black Pepper, Fenugreek, Ginger Black Cardamon, Cinnamon, Nutmeg, Clove, Mace, Asafoetida) Bay Leaf, Oregano.