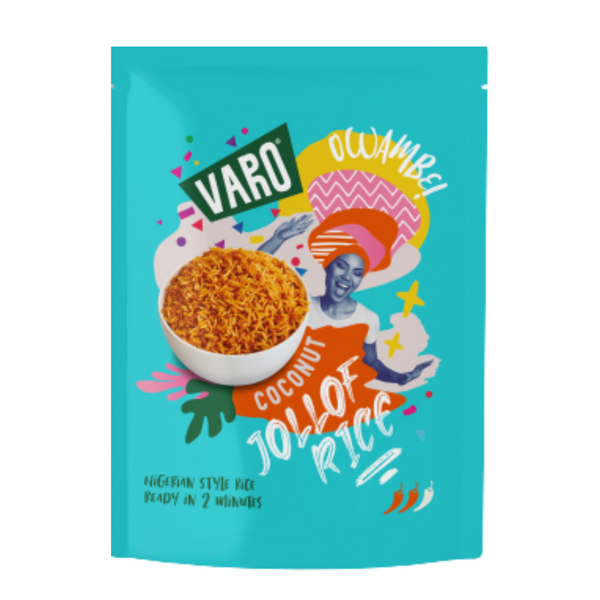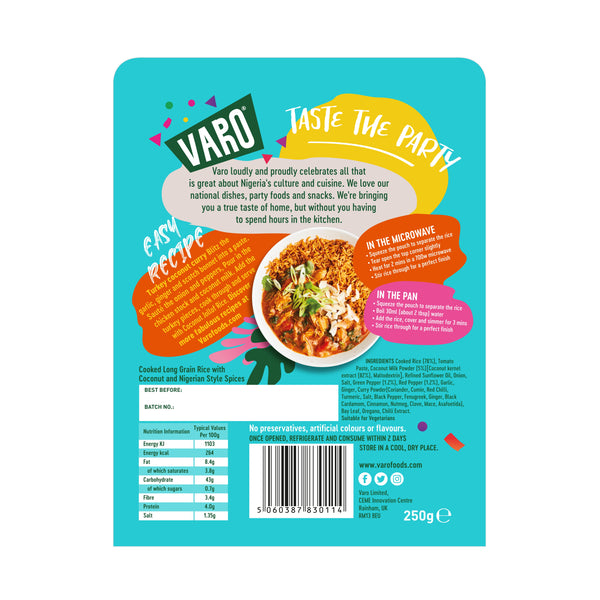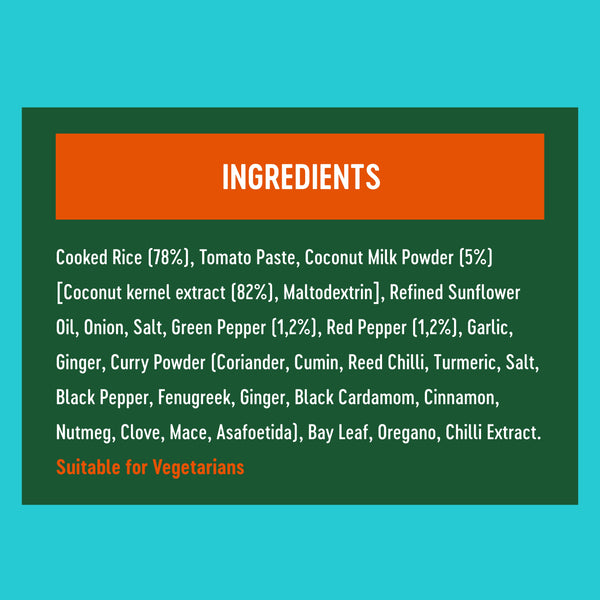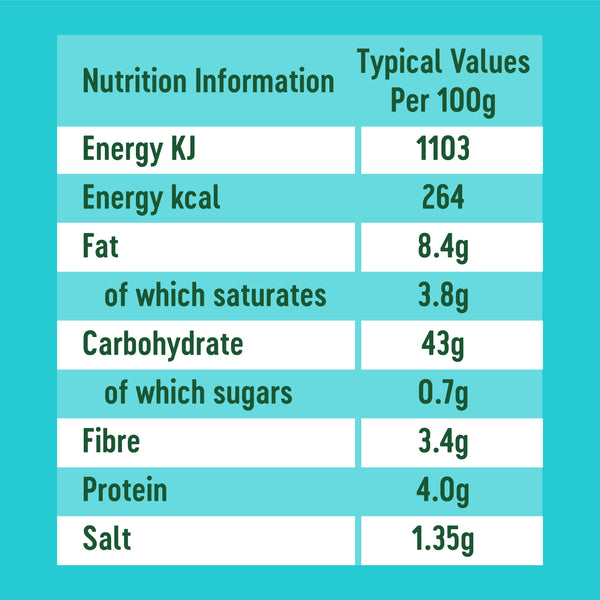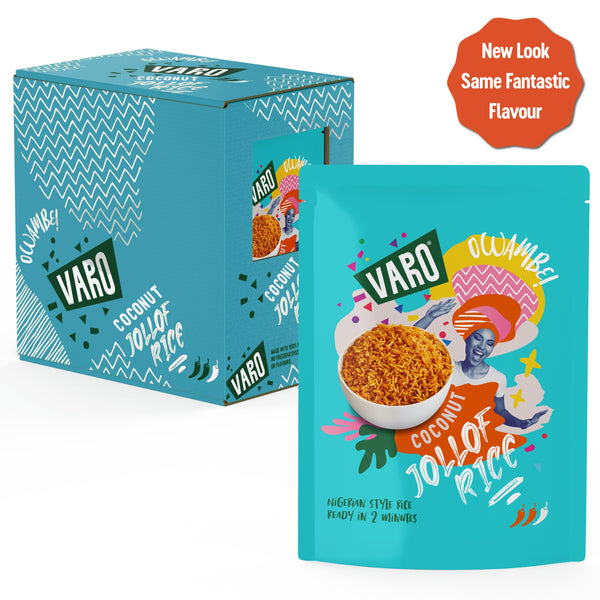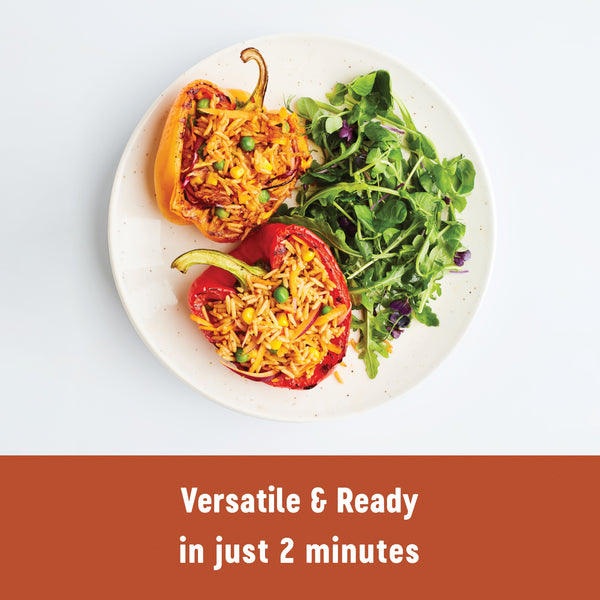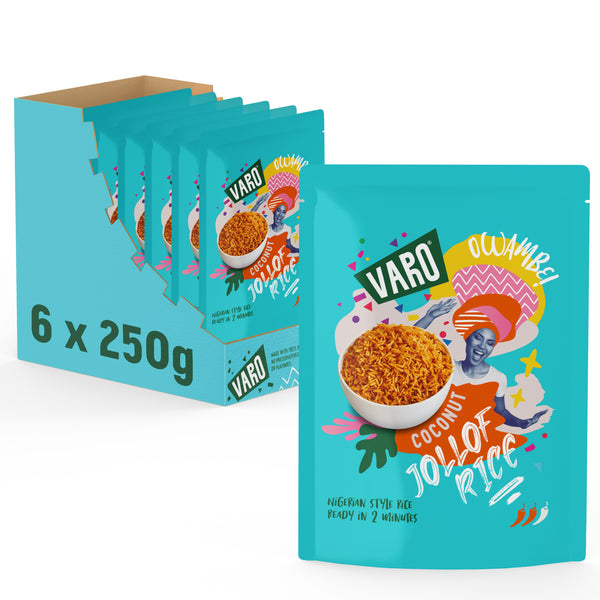 Jollof Rice Pack of 6 – Jollof Coconut Rice – Microwave Rice Ready in 2 Minutes – 6 x 250g Packs of Coconut Rice by Varo
Authentic Jollof Rice Served With Coconut For A Fresh Twist
TRADITIONAL NIGERIAN JOLLOF RICE – each pouch of our jollof coconut rice has been cooked to perfection in premium quality coconut milk, taking you on a taste adventure to Africa, right here in your kitchen at home! Easy to prepare in under 2 minutes, this convenient jollof rice is infused with the creamy, tropical flavour of coconut and is the perfect addition to any tasty curry or main meal
CONVENIENT JOLLOF MICROWAVE RICE – this Jollof coconut milk rice is supplied in easy to use, convenient pouches which can be microwaved in just 2 minutes! If you prefer to use a saucepan, simply reheat for 4 minutes and you are ready to tuck into the taste of Nigeria! Our coconut rice is the perfect accompaniment to the main dish for a quick, tasty meal after work, or for students to have a nutritious, easy to prepare a taste of home!
COCONUT RICE SERVING SUGGESTION – there are so many ways you can enjoy our convenient, delicious jollof rice. Ideal as a side dish, as a quick snack or you can even make your Jollof coconut rice into a tasty main meal. Simply add some vegetables, chicken, fish, meat, or fried plantain to your Nigerian jollof rice for a quick and satisfying meal
SUITABLE FOR VEGETARIANS – this jollof rice has been created by experts and contains no preservatives or artificial colouring. Cooked gently in high-quality coconut milk, this jollof rice is suitable for vegetarians, and is a convenient pouch of jollof rice which does not compromise on taste, perfectly balancing both texture and flavour
PACK INFORMATION – included in your purchase you will receive 6 x 250g pouches of nutritious, flavour packed, Varo jollof coconut rice. Each pouch is microwaveable and contains 2 jollof rice servings per pack
Ingredients list
Each pouch of coconut rice contains: Cooked Rice (78%) Tomato Paste Coconut Milk Powder (5%) [Coconut Kernel Extract 82%, Maltodextrin], Refined Sunflower Oil Onion Salt Green Pepper (1.2%) Red Pepper (1.2%) Garlic Ginger Curry Powder (Coriander, Cumin, Red Chilli, Turmeric, Salt, Black Pepper, Fenugreek, Ginger, Black Cardamom, Cinnamon, Nutmeg, Clove, Mace, Asafoetida) Bay Leaf Oregano Chilli Extract.